Hello.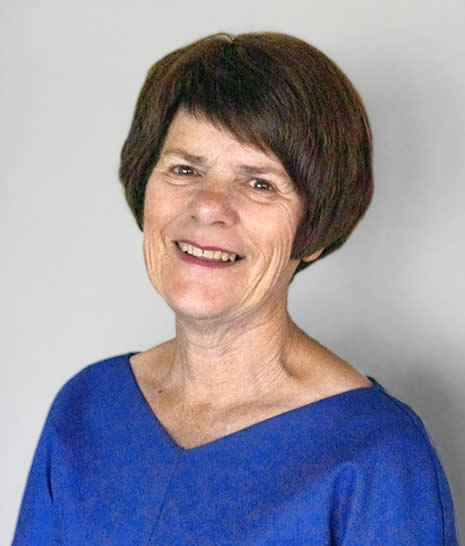 My name is Betsy Sewell, and I live near Christchurch.
I trained as a teacher, and taught briefly before my own children were born.
As pre-schoolers, my children were read to constantly, often several books a day. They were immersed in children's literature, and loved books. But when they went off to school, neither of them learnt to read. School taught them to detest books and reading.
The research into reading and reading disabilities was in its infancy, and dyslexia had not yet been recognised as a valid condition by the Ministry of Education. The internet was a very new idea.
But it was the beginning of a passion for discovering why some children do not learn to read as others do, of a determination to do something about it, and to teach firstly my own children and then others. It led to Agility With Sound.
Other experiences had a large part in the way Agility With Sound evolved. I began my career as a research anthropologist on a remote atoll in Kiribati. I know what it feels like to be unable to do things other people accomplish with ease: gut a fish, open a coconut, draw water from a well, or follow a conversation.
The extensive research in Kiribati taught me to think as a researcher, to make the link between what is happening for a particular child and what the reading research tells us. With every child, I became a researcher as well as a teacher. What actually is going on for this child? What is not happening, and what is happening that should not?
Drawing on my twin career experiences, I proceeded in a disciplined, systematic, scientific way with the aim of breaking down barriers to reading competency. The combination of that investigative mindset and my personal experiences informed much of the Agility With Sound development.
Over the past six years, I have read the academic research extensively, with the critical ear of an experienced researcher. I have completed post-graduate papers in reading and reading disabilities at Massey University.
I have worked with hundreds of children who struggled with reading: teaching them, listening to their stories and to the anguish of their parents and care-givers, the bewilderment and powerlessness of their teachers.
Over that time I wrote Agility With Sound. I am enjoying it being employed as a fundamental tool in helping so many children achieve reading success!
Betsy Sewell

I wish to thank the many people who have directly or indirectly contributed to this project. They include:
The children I have worked with – all of you.

The Christchurch schools that have trialled

Agility With Sound

and the teachers I have worked with at those schools.

Samantha Robinson, from Canterbury University, for choosing

Agility With Sound

as the topic for her thesis.

Artists Lily Duval (who produced the Head-Tummy-Tail drawings), Phoebe Milne, Lucee Holland, Cayne Middleton

Bek and Minty from Nectarine, Carterton, for the truly delightful software.

My children, who are now grown up, who I did in the end teach to read, and who are now both avid readers.
And most importantly, my husband Reg Platt, who has supported me morally and financially without a single begrudging word.