Project Description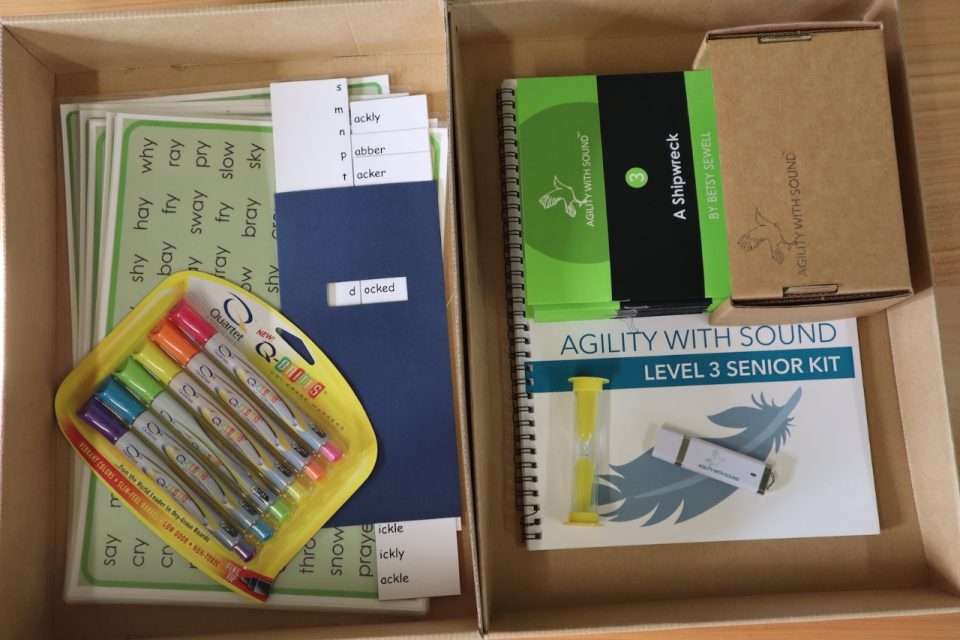 This level build on the skills developed in level 2, and adds in ck, -all words, ay, and le, led, et and en suffixes. Books are longer and much more sophisticated. Wordchain 1 relates to this level.
$240 + GST
Included in the kit:
13 books in journal box.
USB with puzzles, black and white copies of the Fluency sheets, and recording form.
Relevant sliders.
7 laminated Fluency sheets.
3 laminated 'Big Word' challenges.
Level 3 manual. This includes scripted comprehension guides for all books.
Pack of 6 pastel coloured whiteboard markers.
60 second sand timer
This kit builds on the skills developed in Wordchain 1. These skills can also be developed with a range of additional activities using the letter tiles. You will need one or the other, or better still both.
If the letter tiles are purchased with this kit, appropriate activities will be included as an appendix in the manual at no extra charge.
Links to videos demonstrating how to use these resources will be emailed to purchasers.