Wordchain is a series of comprehensive apps – and as of February 2022, available in your browser with the launch of Wordchain for Web.
The series focuses on building capable, confident Kiwi readers and writers! Created in Aotearoa New Zealand, it features New Zealand accents.
Wordchain is designed to independently teach the skills that underlie successful reading and spelling: phonological awareness, phonics, and 'chunking'.
The practice that Wordchain provides is then directly linked to Agility with Sound fluency sheets, activities and books, ensuring that the skills are internalised for the goal of reading fluently and with comprehension.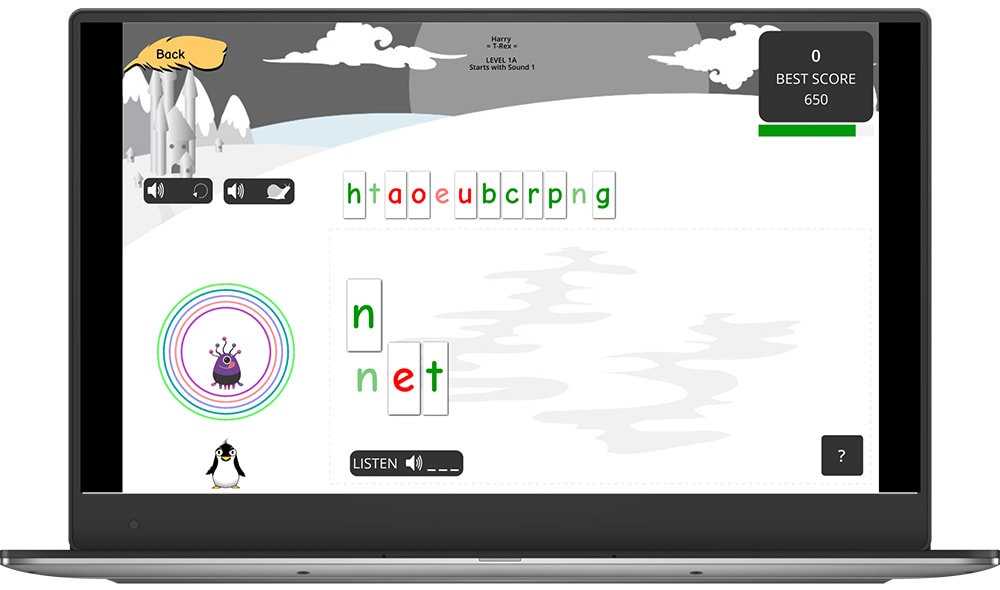 Wordchain is used in many New Zealand schools with outstanding results and featured in the Government's 2020 Classroom Kete.
But perhaps most importantly, it's a huge success with kids: we have many stories of them clamouring to be allowed to play "the penguin game"!
You can find out more about Wordchain at wordchain.co.nz