Project Description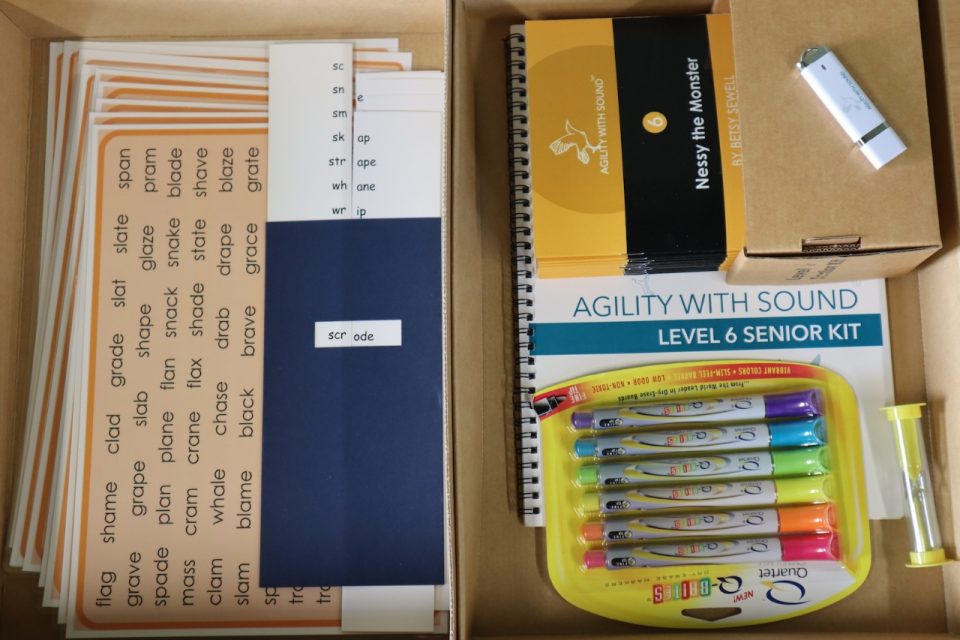 This level builds on the skills developed in level 5, and adds in a_e, i_e, o_e, (the silent e pattern), ee and ea, or and igh. ce and ge are introduced here. Books are generally longer with a greater emphasis on comprehension and writing. Level 6 relates to Wordchain 3.
$240 + GST
This kit contains:
Manual
12 laminated fluency sheets
12 books
Appropriate sliders
Set of whiteboard markers and timer
USB with printable resources.
You will also need a resource that teaches the students about the sounds in words. This could be Wordchain 3, or a set of letter tiles. If the letter tiles are purchased with this kit, some relevant activities will be included in the manual at no additional charge.