Project Description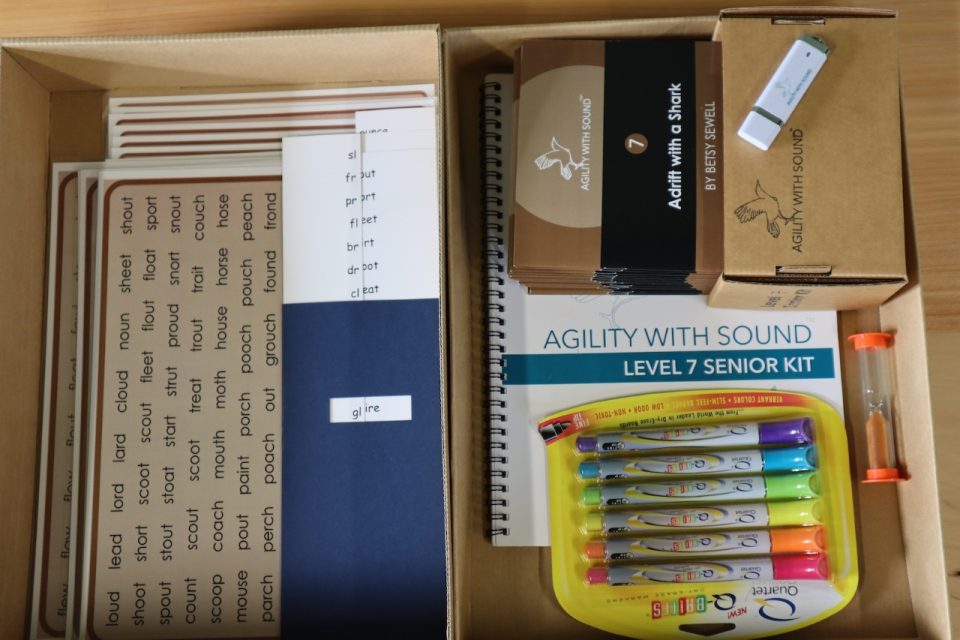 This level builds on the skills developed in level 6, and adds in common vowel digraphs, (ai, ou, ew etc), and common prefixes.The books are longer, and build on comprehension skills. All books have follow up activities that develop writing skills. Wordchain 4 relates to this level.
$275 + GST
Included in the kit:
16 books in journal box.
USB with puzzles, black and white copies of the Fluency sheets, activity templates and recording form.
Relevant sliders.
5 laminated Fluency sheets.
7 'Big Word' challenges.
Level 7 manual. This includes dictation; and scripted comprehension guides and follow-up activities for all books.
Pack of 6 pastel coloured whiteboard markers.
60 second sand timer
This kit builds on the skills developed in Wordchain 4.